Please visit our Etsy Shop for the current selection of Poquito Pants™
Home Sewing Patterns will be available for download in the near future.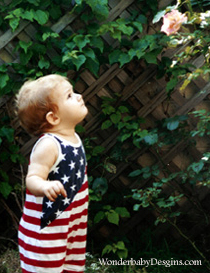 Children are surrounded by wonder
It fills their spirits and overflows onto everything they encounter.
Wonderbaby Designs was born out of this special sense of wonder.
We are committed to creating beautiful, innovative, high-quality
clothing and accessories for you and your wonderbaby.
We invite you to journey through our pages
and experience the wonder for yourself.